Vampire Diaries scoop is coming fast and furiously these days.
Aside from our revealing interviews with various cast members - Nina Dobrev! Paul Wesley! Joseph Morgan! - we can confirm that a new villain will make his way into town before season three is through.
But, don't worry Klaus fans, there's plenty more to come about this blood sucker and his family first.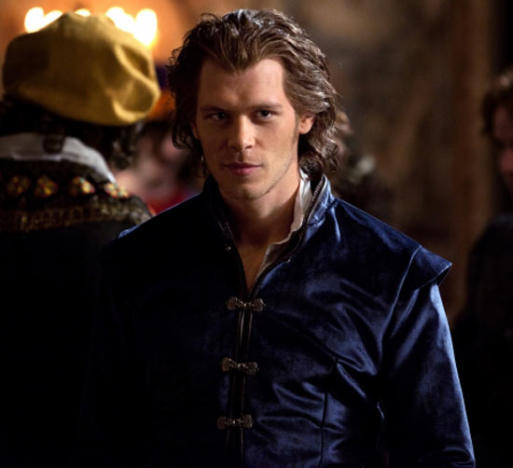 "We get a chance to go back and see the point where they became vampires and where the curse was placed on Klaus to suppress his hybrid nature, his hybrid side," Morgan told us at his Comic-Con round table. "It'll be interesting when we introduce other originals who are possibly equally as powerful or have some sort of emotional hold over Klaus... to see what that brings out of him."
Elsewhere, Nina Dobrev tells
Entertainment Weekly
that the September 22 episode will find Elena and Alaric doing a "little bonding" when they go on "a sweaty, rugged adventure together, and I have to cool off at one point."
What a weird little tease, huh? Cool off at one point? Did Dobrev just go out of her way to preview a dip in the river? We'll find out in under two months!
Matt Richenthal is the Editor in Chief of TV Fanatic. Follow him on Twitter and on Google+.