The first season of The Walking Dead will be available on DVD on October 4, two weeks prior to the show's season two premiere.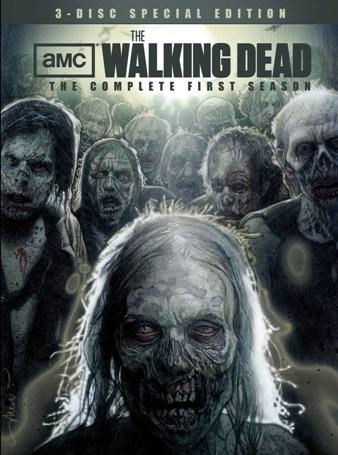 What can fans expect from its three versions, Special Edition DVD, Special Edition Blu-ray and Limited Edition Blu-ray Collector's Tin? All will include the following features:
A black-and-white version of the pilot.
Audio Commentaries on all six episodes.
Bring Out The Dead: KNB And The Art of Making Zombies
Digital Decay: The VFX of The Walking Dead
No More Room in Hell: The Walking Dead Phenomenon
A special on adapting the graphic novels.
Conversations with Frank Darabont and Greg Nicotero.
For more on season two, visit our section of The Walking Dead spoilers.