A relatively drama-free start to the season for Callie and Arizona - which it looks like we're finally in for on Grey's Anatomy - means more time for the latter to ...
Befriend Karev?
Arizona's storyline in season eight has been less about Callie and "more about being the only person that's behind Karev," Jessica Capshaw tells TV Line.
"At the end of last year, he really pissed a couple people off. So this year she's meant to be an advocate for him, really ushering him into the peds fellowship."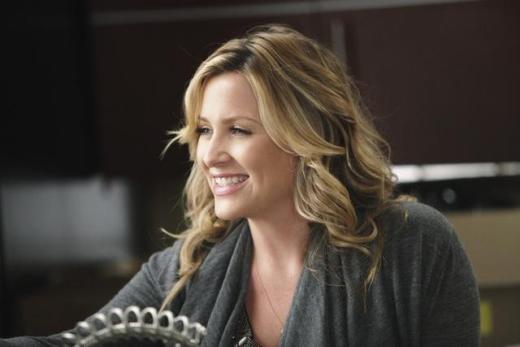 Given the uphill battle ahead for Alex when it comes to repairing his relationship with Meredith (and everyone else), he'll need all the friends he can get right now.
Considering his pediatrics potential, it does make sense that his mentor in the specialty would remain in his corner, especially as he focuses on being a better surgeon.
Steve Marsi is the Managing Editor of TV Fanatic. Follow him on Google+ or email him here.