When we last saw Vicki and Anna, they had (somehow) returned from the dead and were standing behind Jeremy on the season two finale of The Vampire Diaries. So, they're clearly on the same side, right?
Wrong.
"Vicki has a master plan and it's trying to be stopped by Anna," Kayla Ewell previews to TV Guide. "A lot of what Anna says is, 'Beware of Vicki, be careful.'"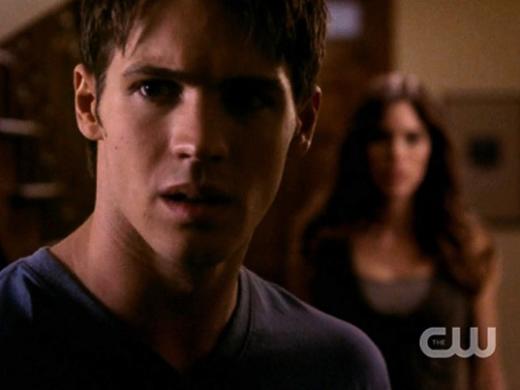 Might that plan have something to do with Jeremy? He'll be stuck in the middle of an unusual love square on season three. Teases the actress:
"They keep hinting towards this huge epic fight between Bonnie, Anna and Vicki. If that were to happen, there would be major powers at stake there because we're talking two vampire ghosts and a witch."
Ewell admits that Vicki returns as a ghost, but she won't "just remain" that way. After all, Matt
will quickly learn
his sister is back and the siblings will have to reconnect in some tangible way.
"She died and Matt never really got any answers as to why and how. They're really addressing a lot of that and our past."
But, come on, why is Vicki really back?!? Ewell would not specifiy her character's intentions. She would only say: "Vicki got screwed out of life, so she's back for redemption."
Man. Is it September 15 yet?!?
Matt Richenthal is the Editor in Chief of TV Fanatic. Follow him on Twitter and on Google+.