Set your DVR, Covert Affairs fans: the USA series will return for its final six-episode run of season two on November 1.
And at least one of those installments will be shot on location in Berlin and focus on Arthur. Here's how: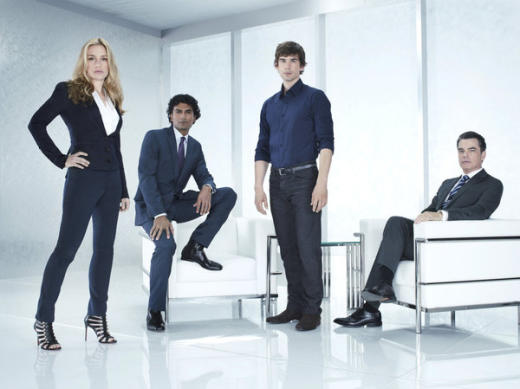 German actress Nina Kronjager will guest star on the spy-themed series as Elsa Von Hagen, an ex-girlfriend of Arthur's from his long-ago past... who disappeared, Ben-style, from his life.
"It wouldn't be [flashbacks], but [her] coming out of the past," producer Matt Corman told TV Guide earlier this month about Else's re-appearance. "He was stationed there right before the Wall fell, so it's got kind of a Cold War feel, but still contemporary. It's a great episode."
We have no doubt it will be.