Hart of Dixie Exclusive: Jaime King on Lemon, Southern Life and Forbidden Love
Matt Richenthal at .
How enthusiastic is Jaime King over Hart of Dixie?
I managed to get a single question in during our interview late last week, as the actress - who plays southern belle Lemon Breeland on the upcoming CW series - rattled on about the layers of the show, her character, the cast, the setting and anything else I could ever think to ask about.
I'm not complaining. King's excitement is mirrored by viewers that can't wait to watch her, Rachel Bilson, Cress Williams and Scott Porter in action. Hart of Dixie premieres on September 26 and, below, King provides many reasons to tune in...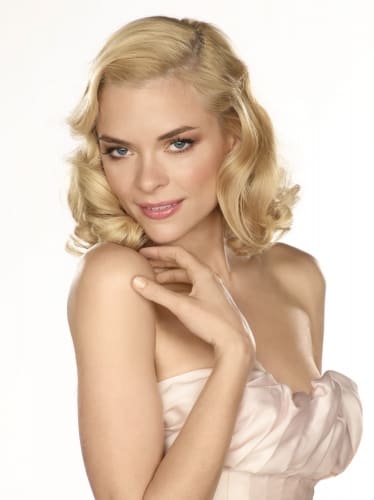 THE PILOT has to be expository, the star explained: "It's a tricky thing to establish characters in 44 minutes. I'm only in three scenes, for example, and I'm the second lead of the show... but it gives you a clear understanding of how Zoe got [to Alabama], her background and it focuses on the fish out of water feeling."
SOON ENOUGH, though, the series "turns into an ensemble show. They really write to each actor's strengths... and delve into what each character is going through."
HOW SO? "I do a lot of comedy and intense drama. I have a lot of range on the show. Lemon goes from like 0 to 10 in one second."
VIEWERS WILL WITNESS the "struggle of Lemon," as King describes it. This is a woman who can't be with the person she loves. Who is that person? Tune in to the premiere to find out.
ZOE AND LEMON may seem like enemies on that episode - "this is a fast-paced girl who comes into conflict with someone who lives a simple life," King says - but "they are really similar people" and that's actually what drives the relationship, the actress adds.
OVERALL, King says "I've never had this much fun playing a role before" and can't wait for fans to see a series she compares to Everwood and My So-Called Life: "It hits on a lot of topics. There's authentic drama and emotion, but also heightened comedy that relieves that tension."
Return to TV Fanatic in the coming days for a detailed review of the Hart of Dixie premiere - and watch clips from it HERE.
Matt Richenthal is the Editor in Chief of TV Fanatic. Follow him on Twitter and on Google+.