After taking a week off, Leverage returns Sunday with two new episodes. But TNT delivered even more exciting news for fans today:
The Timothy Hutton-led drama will return for an entirely new season next summer! The series averages 4.8 million viewers per week.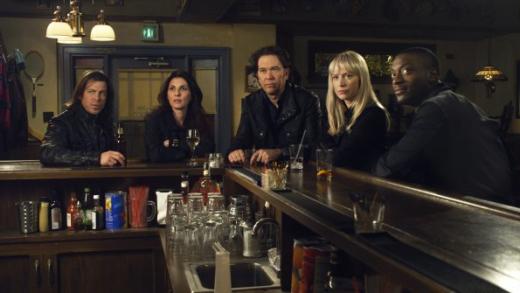 "While many shows decline in their second, third or fourth seasons, Leverage has defied the odds and continued to climb," said Michael Wright, executive vice president and head of programming for TNT, TBS and Turner Classic Movies (TCM). "More and more viewers are discovering this weekly joy ride through wonderfully complex schemes and con games, all brought to life through smart writing, sharp directing and a terrific cast."
In other recent renewal news, Syfy has ordered a fourth season of Warehouse 13.