We still don't know just exactly DiNozzo was tasked with by the Secretary of the Navy, but one thing has now become clear: Tony will have blood on his hands Sept. 20.
After spending months tracking down his target, Tony is left with a dead agent and it'll be up to Gibbs to help him put the pieces of this complex puzzle together.
Sarah Jane Morris (E.J. Barrett) and Wendy Makkena (Dr. Rachel Cranston) reprise their roles, while Scott Wolf makes his NCIS debut as FBI Agent Casey Stratton.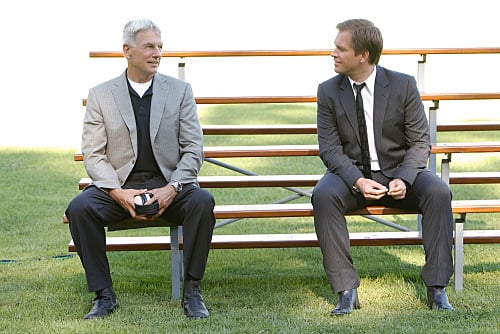 Rumor has it that the season premiere - a heavy DiNozzo episode - will bring an end to Tony's mole hunt, while bringing the team members closer together. Stay tuned.
Who do you think Tony was/is tracking, and who ends up dead? What do you make of the return of E.J. and Dr. Cranston, plus the addition of Wolf's new character?
Follow this link for some NCIS Season 9 spoilers and teasers we posted yesterday, then check out photos from the season premiere, "Nature of the Beast," below:
Steve Marsi is the Managing Editor of TV Fanatic. Follow him on Google+ or email him here.