Raj may have come down with the plague on the season two finale of Royal Pains.
But "they didn't kill me off," Rupak Ginn told me over the phone today. "So I had an idea I might be coming back."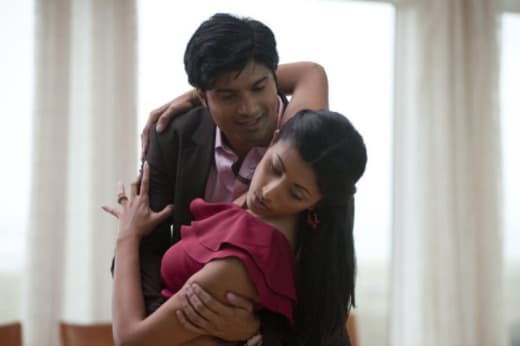 And that return takes place tonight, as Raj makes an appearance on "An Apple a Day." The actor remained mum on the reasons behind Ray's presence, but did not an "interesting choice" made by the writers in penning the episode. He's curious to see how fans react.
It also sounds like Raj will be back again - "It's not tied up," he said of his storyline - which makes Ginn happy for the two reasons he enjoys working on the series:
It features a great, small main cast. "It's easy to get to know everyone and it really feels like a family."
It mostly films on location in The Hamptons, so "you get to come home and sleep" and you aren't "confined" to a sound stage most of the time.
Meanwhile, for those who wanna see more of the actor, literally, head over to your local theater and check out Friends with Benefits. He drops his pants in the opening scene and "sets the tone" for the rest of the raunchy comedy, Ginn says.
Matt Richenthal is the Editor in Chief of TV Fanatic. Follow him on Twitter and on Google+.