Survivor returns to CBS on Wednesday, September 14, replete with a new cast, new twists and a new location: the South Pacific.
But, for reality TV junkies, there are a couple of familiar faces: Elyse Umemoto appeared on TLC's Miss America: Reality Check, while Whitney Duncan placed fifth on season five of Nashville Star. Also among the cast members below:
A lingerie football player, Mikayla Wingle, and a medical marijuana dispensary owner, Jim Rice.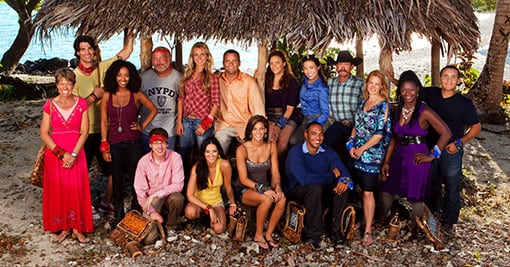 Jeff Probst, meanwhile, has announced a few changes to the game. He told Entertainment Weekly:
Two returning players will join the cast and be announced later in the week.
There will be hidden immunity idols with hidden clues: "Once you find the clue, then you have to find the idol," the host says.
Redemption Island will return, but without the set-up of duel fights. It's one-on-one. Win or go home, contestants.