The Good Wife casting carousal is spinning quickly these days.
With Parker Posey, Harvey Fierstein and Michael Arden all signed on for season three roles, we can now confirm that yet another House star is following Lisa Edelstein to the CBS smash. But just for one episode.
Peter Jacobson will guest star on the September 25 premiere, portraying someone tangled up in the trial of a Muslim student accused of murdering a Jewish classmate.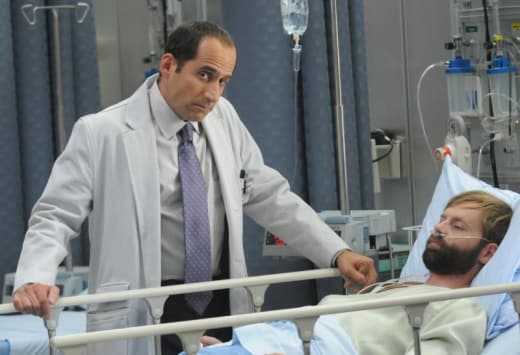 Meanwhile, it looks like Diane will be moving past Kurt McVeigh. The Vulture blog reports that Bill Heck (The Unit, Without a Trace) will recur as a young legal aid who takes a liking to this liberal senior partner.