The Walking Dead is making headlines these days for action behind the scenes. But here's a quality scoop for those curious about what's on tap in front of the camera:
Early in season two, the AMC series will flashback to Lori and Shane's life prior to it being overrun by zombies. Said Sarah Wayne Callies to TV Guide Magazine:
"It was fun to step out of the zombie world and show Lori with a BlackBerry. The scene underscores how deeply Lori and Shane love Carl. Plus, I hope it will finally put to bed the ridiculous rumors that an affair was going on before Rick 'died.'"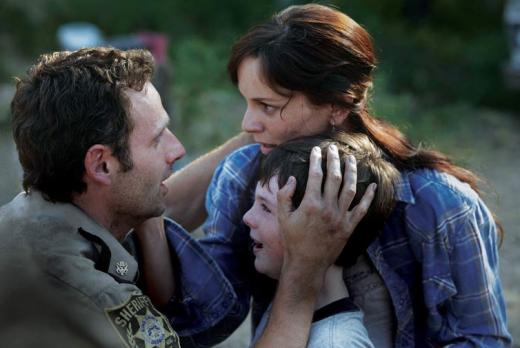 The Walking Dead kicks off season two on October 16.