Trevor Donovan Addresses 90210 Departure, Season 4 Storyline

TV Fanatic Staff at .
Trevor Donovan has not been let go from 90210.
But the actor is no longer a series regular and will only appear on a few season four episodes. How did he react when given this news? In an interview with TV Addict, Donovan admits it was "disappointing," but also "understandable," adding:
"The point of the storyline last year was to tell the tale of a kid coming out and coming to terms with who he was when he didn't even realize it in the past himself and I really think that came to fruition at the end of last season."
And, hey, he got to be Prom King!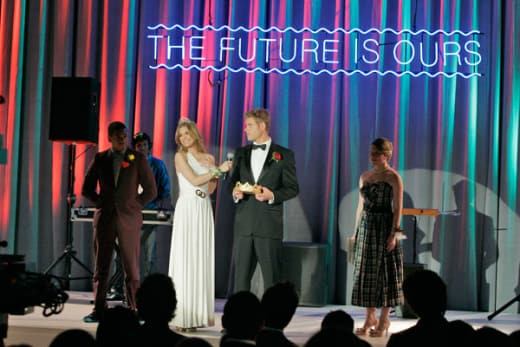 Before Teddy departs, though, he'll have something important to do when new episodes return next month: come out to his parents.
Donovan assumes this won't be easy because "there always has to be conflict in a storyline," but he also admits that he isn't sure where the writers are taking his character. Overall, the actor is grateful for the important role he was given on 90210.
"Playing Teddy and helping people who are struggling with issues of their own has been nothing but a positive experience."