She shocked Vampire Diaries fans with her return on the season two finale.
But Malese Jow was just as surprised as any of us when she got the phone call alerting her that she'd be needed again on set in Atlanta. When Anna died, did the actress have any clue she's be asked back?
"I had absolutely no idea," Jow told me over the phone today, adding that she never worked so hard to keep a secret and a lot of friends "were mad at me once the finale aired."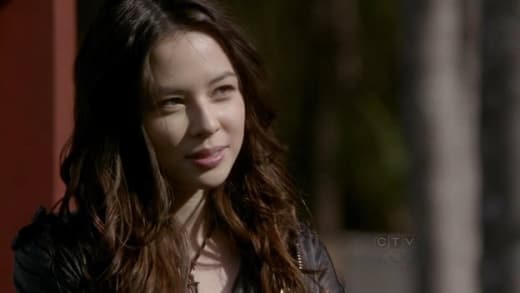 What can she tell us about season three? Very little, of course. Both she and Kayla Ewell (Vicki) are "finding out things as we go along." But the young actress assures fans that all cast and crew members are working harder than ever on the episodes ahead.
Having only seen one episode prior to landing the role, Jow is now a full-fledged
Vampire Diaries
fan. She's "impressed with the serious and creepy and dramatic" tone of the series, considering how easy it would be fall into the cheesy trap of other supernatural programs.
As for the cast?
"They're just so humble and nice," Jow said.
For more on what's ahead, visit our section of Vampire Diaries spoilers!
Matt Richenthal is the Editor in Chief of TV Fanatic. Follow him on Twitter and on Google+.