It was only a matter of time.
John Francis Daley's Bones psychologist, Dr. Lance Sweets, is set to appear on the show's spinoff, The Finder, this winter. For the producers of both Fox programs, it was an easy call for this reason:
"Who's more qualified to examine [Geoff Stults'] brain damaged paranoid finder than Sweets?" executive producer Stephen Nathan told TV Line. "I think the FBI made a very good choice sending him."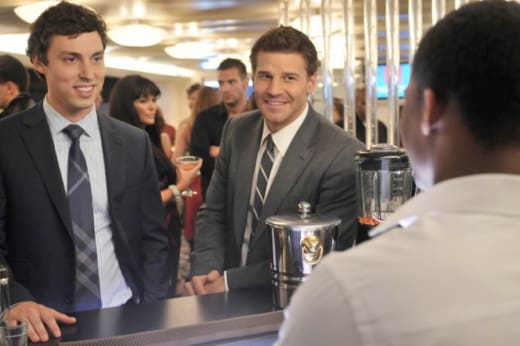 Sweets (John Francis Daley, left) will be on loan from Bones/The FBI.
Daley, who has a little time on his hands given Emily Deschanel's maternity leave and the shortened Bones season that The Finder will help fill in for, will be the first of several possible crossovers.
David Boreanaz has already signed on to direct an upcoming installment of The Finder, which debuts in midseason. Season 7 of Bones launches Thursday, November 3, with six fall episodes.