Catherine Dent is returning to the small screen, and the law.
The actress, best known for her role as officer Danny Sofer on The Shield, will recur throughout the new season of The Mentalist as an adversary for Patrick Jane.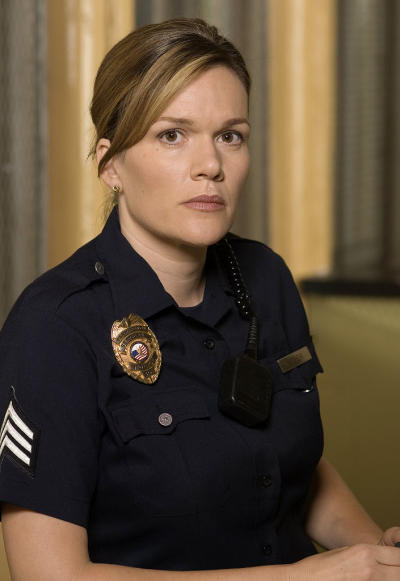 Of Special FBI Agent Susan Darcy, The Mentalist creator Bruno Heller tells TV Guide:
"She suspects there's more to the Red John story than Jane or the CBI is telling her. Over the course of the season, she will try to get under Jane's skin and inside his head to find the truth. Jane's not the only one who knows how to use deception and mind games to crack a mystery."
Dent will debut on the seventh episode of the fall. She has also made appeared on Breakout Kings and NCIS.