Criminal Minds returns September 21 with the roster fans wanted intact all of last season.
The popular crime drama sparked outcry when it let A.J. Cook go early last season, then really Paget Brewster's character as well by writing her off in an open-ended, faked-death storyline.
That was then and this is now, though. Cook and Brewster are back in the fold at the FBI's Behavioral Analysis Unit (BAU), with plenty of surprises in store for us in the coming Season Seven.
Here are 10 things to watch for, courtesy of show-runner Erica Messer and TV Guide: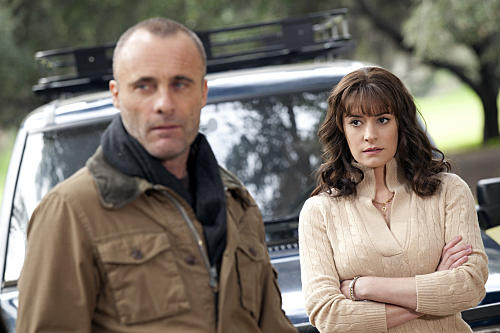 Prentiss' BAU resurrection will be "a pivotal part" of the changes coming this season, and will not be glossed over. "This event has changed all of our characters' lives," and we'll see how.
Ian Doyle will be back, briefly: "We see a wee bit of Ian Doyle [in Season 7]."
In Season 7, CM will "explore our heroes a little bit more" than the bad guys.
Morgan tracks down Prentiss' killer. "Morgan made it his life journey to get redemption for his friend," Shemar Moore said. "No matter what, he wasn't going to let [Doyle] be out there in the world."
Morgan and Hotch's relationship will be strained. Thomas Gibson: "I think the theme of broken trust within a family will have a chance to play in various ways and various times this season."
Hotch, at one point, will be seen out of the country, bearded, in Pakistan.
J.J. has been promoted to a profiler, and has been back 3.5 months!
Garcia will now "introduce" the cases.
Reid will have family problems.
Rossi's first ex-wife could "linger."
Thoughts on these Criminal Minds spoilers? Share them with us!
Steve Marsi is the Managing Editor of TV Fanatic. Follow him on Google+ or email him here.