Welcome to the 171st Gossip Girl Caption Contest at TV Fanatic!
This week's Caption Contest winner is queenbee94! Congrats!
The winning entry appears below. Honorable mentions go out to honeygirl and Amie. Thanks to everyone for playing and best of luck again in next week's Gossip Girl Caption Contest!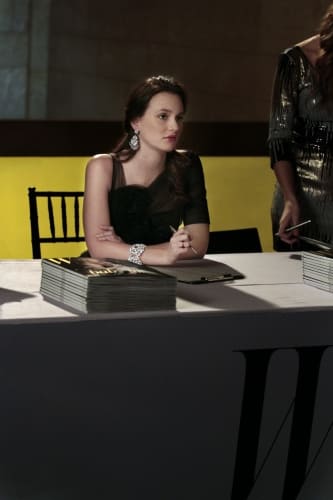 Serena van der Woodsen
Vanessa Abrams
Jenny Humphrey
Lady Catherine
Bree Buckley
Juliet Sharp
Raina Thorpe
Dan Humphrey
Cousin Charlie

Blair: Nate, look! I found someone new you can hook up with next season!