Warning: significant Glee spoilers ahead. Stop reading now if you wish to be surprised by Tuesday's premiere.
Ryan Murphy screened the third season opener for reporters yesterday, expressing shock that the following two developments had not already been revealed online:
Lindsay Pearce, The Glee Project, runner-up, will perform a number.
Santana will be kicked out of New Directions!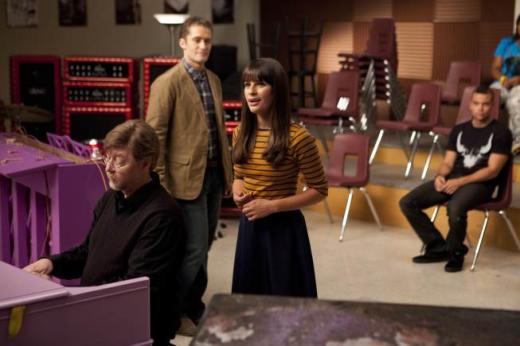 Among other season premiere highlights:
There will be a total of four songs.
Blaine will become a student at William Mckinley High School.
Sue will kick off her congressional campaign with a vow to cut all art programs at public schools.
Quinn goes dark, dyeing her hair pink, smoking and swearing off singing.
Murphy also expressed regret over his mishandling of the casting news earlier this summer, while confirming that Gwyneth Paltrow will return for at least one episode.