NCIS' ninth season begins tonight with the resumption of a mysterious plot line introduced in May's finale. What can we expect from DiNozzo's mole hunt and E.J.'s return in "Nature of the Beast"?
Executive producer Gary Glasberg offered TVLine some teases. Excerpts below ...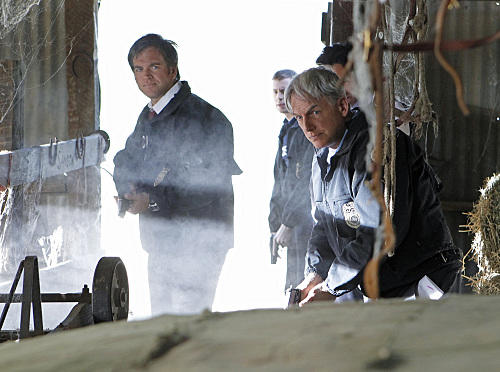 On the timeline of the premiere: "We're going to start the show in real time, in September, look back all the way to May, and then sort of jump through the mission that Tony was on, and carry us to present day."
On tonight's opening sequence: "People are going to see a side of Tony that they've never seen before. I highly, highly recommend that you not miss the first five minutes of the show, because it's going to start with a bang."
On whether fans will recognize Tony's target: "Absolutely. We're going to learn what the microchip was that EJ found; we're going to learn who's in that photograph; and someone is going to die – someone near to NCIS."
"It's a roller coaster ride, and the nice thing is that while Tony's aspect of the mission will wrap up, a whole other door will open at the end that sort of keeps the whole thing going. It's not quite over."
Follow the link for the rest of Glasberg's interview with TV Line!