USA is not messing around this time.
In anticipation of next week's Necessary Roughness season finale, the network has provided us with an incredible prize package to award to one lucky readers. Included in it? A $100 American Express gift card.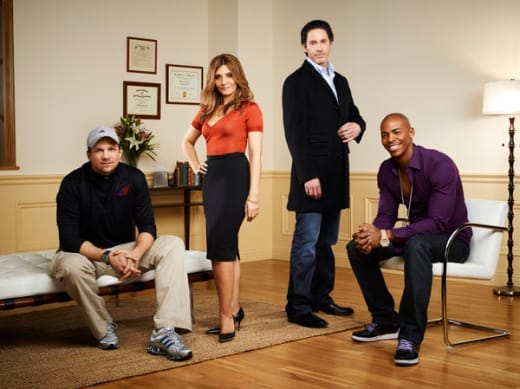 You can also win a mini Nerf football and a USA Network t-shirt, but we repeat: $100 is on the line here.
Simply take these steps:
Follow @TVFanatic on Twitter.
Tweet "Follow @TVFanatic and win $100 and FREE @NecRoughness stuff! http://www.tvfanatic.com/2011/09/necessary-roughness-giveaway-win-100-and-more/" or use the following button:  Tweet
We will select a winner at random - contest is only open to U.S. residents - next Friday, the day after "Goal Line" airs. Best of luck!