Henry Thomas and Robin Tunney are about to be reunited.
The actors, who appeared together in 1997's Niagara, Niagara as lovers, will take on a different relationship for at least episode of The Mentalist this season: Thomas has been cast as Teresa Lisbon's brother.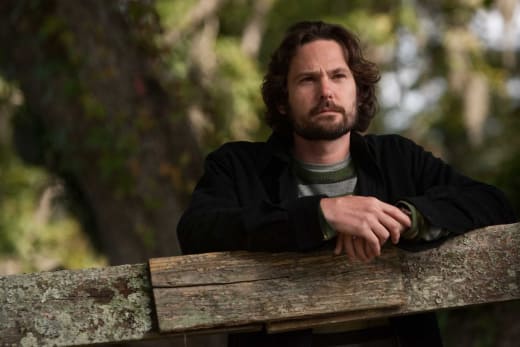 "Everyone else in the Lisbon family is a policeman or fireman so Tommy is considered a bit of a black sheep," Creator Bruno Heller tells TV Guide. "We'll see that he's the kind of ne'er-do-well who will bring his 12-year-old daughter on a bounty-hunting expedition."
Thomas, who will forever be known as the kid in E.T. will guest star in late October.
The Mentalist, meanwhile, returns on September 22. Bookmark our spoilers section now for the most up-to-date show scoop!