The rumors will soon become a reality: Teddy will marry Ryan Rottman's Shane on an upcoming episode of 90210.
The event will take place in Las Vegas and be officiated by an Elvis impersonator, TV Guide Magazine reports, as William Keck was on the scene during shooting and has posted the following photo from the nuptials: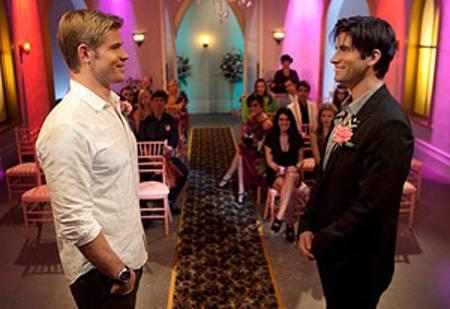 Trevor Donovan will only appear in two episodes after getting hitched, a decision he says was explained to him by producers as being based on how well his coming-out storyline was handled. He says:
"They didn't want to take anything away from it by just having me there in the background. I'm in the meat of every episode I'm in, and it's good that it's ending with a hero moment."
Will you miss Teddy when he departs? And what will you get him for a wedding gift?