It has not been an easy season so far for Chalky White on Boardwalk Empire.
He's narrowly avoided death during an attack on his distillery; spent time in jail; and, as Michael Kenneth Williams put it to me over the phone, the character's "validation as an American has been greatly challenged by the Klan. He's still reminded that he's just a coon in certain people's mind."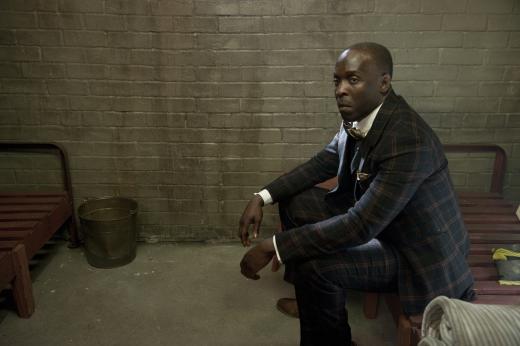 Still, despite these setbacks, Williams says Chalky's relationship with Nucky has remained strong and will continue to remain strong.
"He's always been suspicious of any white man, he's never trusted anyone outside close friends and family," Williams said. "But all the cards have been on the table with Nucky. It's a business relationship and that jail cell conversation [in "Ourselves Alone"] made each realize that they have a lot in common. They need each other."
Might that change at any point? Williams wouldn't give anything away, focusing instead on Chalky's family life and the "insecurities" that have arisen for him there.
The actor points to the scene where Chalky's daughter scoffed at the concept of her dad helping her brother with his homework and how it led him to "look at himself as just his father's child. That's why he went and whittled that piece of wood."
Williams, of course, is pulling double, contrasting duty these days. He's recurring on Community as the study group's new biology professor, a role he never expected to land a few months ago... considering he had never heard of the NBC sitcom until producers reached out to him on Twitter.
"I wondered, what the heck is Community? Some kind of cult?!? But I looked up a few clips, saw Chevy Chase and a paintball fight and was like: 'I'm in!'"
Boardwalk Empire airs a new episode this Sunday night. View the HBO preview for it NOW!
Matt Richenthal is the Editor in Chief of TV Fanatic. Follow him on Twitter and on Google+.