Looks like Chuck offering Louis his blessing in the Season 4 finale of Gossip Girl didn't entirely convince the Prince that there's nothing to worry about. According to a teaser reported by TV Line:
"Blair's influence will start rubbing off on her future husband. The word around the UES is that Prince Louis will go to extremely sneaky lengths to ensure that Chuck stays out of his bride's life."
How will he accomplish that exactly - and why would he even feel he has to?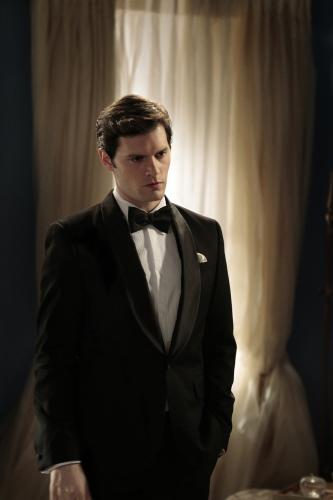 Is Louis more of a schemer than we thought?
The Prince clearly has money, power and connections, but we've yet to really see him play the game his future wife knows so well. How do you think he'll ostracize Chuck - and how will Mr. Bass respond?
On an unrelated note, TV Line notes that Charlie/Ivy's BF Max will reappear in the not too distant future. Rumor has it that when he does come back, it will be "in a big way during November sweeps."
Sounds like the fraudulent Ivy is about to be outed ...
Steve Marsi is the Managing Editor of TV Fanatic. Follow him on Google+ or email him here.