Move over, Brittana. There's another hot couple coming to Glee.
TV Line confirms that Eric Bruskotter has landed the recurring role of Johnny, a football recruiter who comes to William McKinley this fall... and falls for everyone's favorite disgusting creamy pasta-eating punkin, Coach Beiste.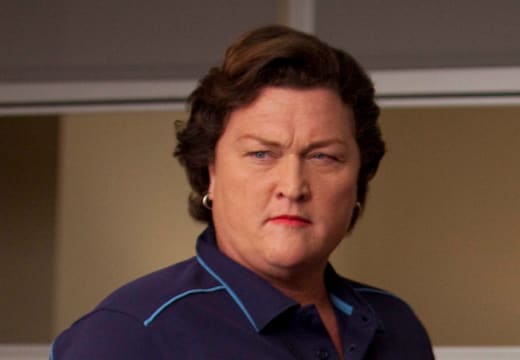 Bruskotter has guest-starred on a number of shows, mostly recently Law & Order: Los Angeles and Frankin & Bash. He has a thing for ampersands, along with hilarious, sweet, large-bodied woman, apparently.
What do you think of Coach Beiste getting a boyfriend, Gleeks? Awesome? Or totally and completely awesome?!?