There's nothing like a little eye candy to make great television that much better.
Along those attractive lines, last week we asked TV Fanatics to nominate the characters you think best lend their sexy support to primetime's main players.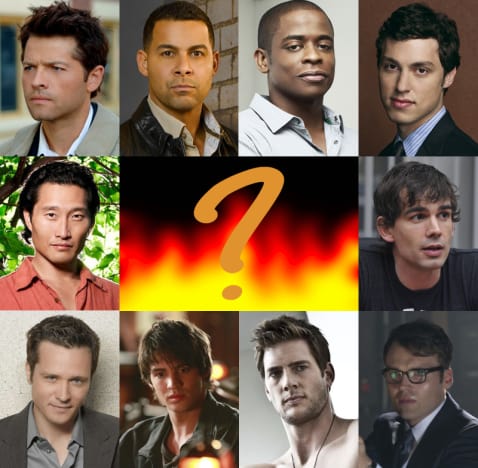 We've narrowed down your suggestions to 10 men - and, in a poll we'll run next week, 10 women - who fit this beautiful bill, and now we put the remote back in your hands. Forget going undercover.
With which of these sidekicks would you most want to go under the covers?
Poll is now closed! Here are the results:
Jeremy Gilbert (Steven R. McQueen) - The Vampire Diaries
8.1%
Javier Esposito (Jon Huertas) - Castle
6.5%
Chin Ho Kelly (Daniel Dae Kim) - Hawaii Five-0
2.6%
Lincoln Lee (Seth Gabel) - Fringe
4.4%
Devon Woodcombe (Ryan McPartlin) - Chuck
4.9%
Castiel (Misha Collins) - Supernatural
36.1%
Burton 'Gus' Guster (Dule Hill) - Psych
8.2%
Auggie Anderson (Chris Gorham) - Covert Affairs
13.0%
Kevin Ryan (Seamus Dever) - Castle
9.1%
Lance Sweets (John Francis Daley) - Bones
7.1%