Charisma Carpenter must have enjoyed her recent stint on Supernatural.
The actress, beloved for her long-time role on Buffy the Vampire Slayer, will make another return to the small screen in 2012, this time for more than a single episode.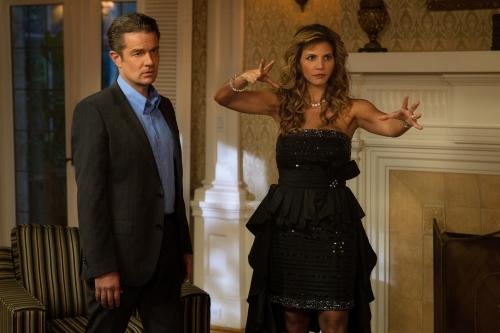 Carpenter has been cast as Rebecca "Annie" Sewell on The Lying Game, according to TV Guide. She's the estranged sister of Phyllis Chamberlain and, therefore, the aunt of Sutton/Emma's BFF, Char. Rebecca has been away for many years and fans can expect her return to cause problems for Alec and Ted.
Look for Carpenter to debut in this role on The Lying Game's midseason premiere in January.