Every season of every show has to have an episode that isn't your favorite, right? "Missing" was mine. I'm still angry with Adam, and now at Kristina for jumping back into work seemingly only to prove to Adam that she can. When I actually feel sorry for Haddie, you know I'm not happy with her parents!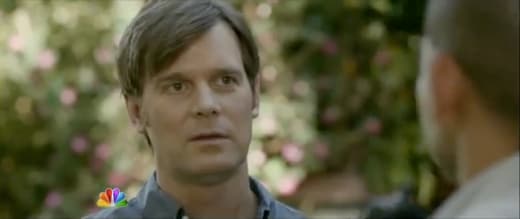 Zoe is just annoying
I've completely lost interest in her. She was right: she is a pathetic girl who just listens to what her boyfriend says. Of course, they got into a fight and she went to Julia because she had nowhere else to go.
The best ending is leaving this huge mistake behind because if they're this wishy-washy and entitled before their baby is born, imagine what the future might hold. I feel sorry for the child, but Joel and Julia deserve better. My guess is they will keep Zoe and the baby, always looking over their shoulder for the baby daddy, despite the precarious nature of the relationships.
Adam and Kristina are just annoying
Let's stick with the theme, shall we? I'm still reeling at how horribly Adam handled the kiss. No, I don't want to hear how over the top Kristina reacted. She did overreact. But just thinking of Adam saying he couldn't fire Rachel because he didn't want to hurt her feelings and I'm back where I started. He handled it poorly.
In retaliation, Kristina took a labor intensive job without thinking it through. Max is barely settled in his public school, Nora is still a newborn and Haddie could probably use some extra attention after Alex. But her husband kissed a girl... and everything else blew into the wind.
For once, Haddie wasn't annoying. She finally broke. In light of how great she had dealt with Max in the past, I totally understood where she was coming from. What set her off was that her parents didn't seem to realize the enormity of the situation. By that I mean the enormity of what it could have meant to Haddie if something had happened to Max. They were so concerned with not upsetting him when he got home that she was left to explain to him what his "adventure" meant to the family.
Darn if they didn't win me back with tears and exclamations of love and being each others best friends. Bravermans!
Sarah isn't annoying
Mark helped Sarah babysit Nora, and I thought Sarah's brain was working overtime in her analysis of their age difference. She had already had two children by his age, and he said he was behind. But when he blurted out that he could totally see having a baby with her, she was pleased. They might really have a future, Mark and Sarah. I love it.
Just one more thing...
Crosby and Jasmine ended their era as a couple. When Crosby saw how responsible and caring Dr. Joe was when Jabbar was injured, he knew he was the man for Jasmine, making a great father figure to his son. It was a fitting end to their relationship and will make way for them to have separate lives while sharing parental duties for Jabbar. Because Zeek wasn't there to say it, I will: I'm proud of you, Crosby.
Carissa Pavlica is the managing editor and a staff writer and critic for TV Fanatic. She's a member of the Critic's Choice Association, enjoys mentoring writers, conversing with cats, and passionately discussing the nuances of television and film with anyone who will listen. Follow her on Twitter and email her here at TV Fanatic.