Another week gone by, and another act sent home on The X Factor. Who did America decide were the worst performers on Movie Night? As a surprise to probably only Paula Abdul, it was once again a pair of groups in the bottom two.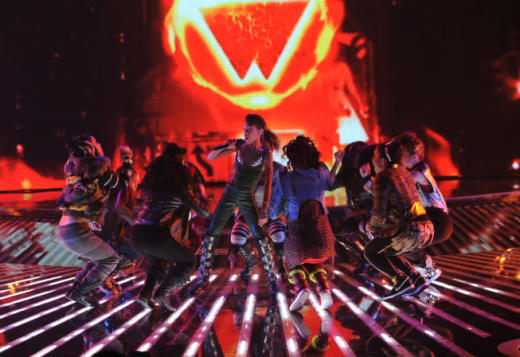 That's right, The Stereo Hogzz found themselves there for the second straight week, and this time they were joined by Lakoda Rayne.
One by one the other nine acts were announced as safe, which means Stacy Francis, Astro, Melanie Amaro, Marcus Canty, Leroy Bell, Rachel Crow, Josh Krajcik, Drew, and Chris Rene will be performing in The Top 10 next week.
As always on The X Factor, the judges decided the fate of the eliminated act, and this time it was more difficult to get an answer out of Paula.
L.A. sent home The Stereo Hogzz.
Nicole sent home The Stereo Hogzz.
Paula threw a hissy fit, tried to abstain from voting, then realized voting to send home Lakoda Rayne would keep both acts in the competition for at least two more minutes... and did so.
Simon then ended that small bit of hope rather quickly, voting to eliminate The Stereo Hogzz.
So there is only one group remaining in the competition. I wonder what Paula will do after all her acts are gone. What does everyone else think about tonight's results?
Dan Forcella is a TV Fanatic Staff Writer. Follow him on Twitter.