The X Factor sent its first finalist home tonight, as America selected two of the groups - The Stereo Hogzz and inTENsity - as their least favorite from last night's Top 12 live show.  
Then it was up to the judges to send one packing. Let's see who each one of the mentors decided to boot...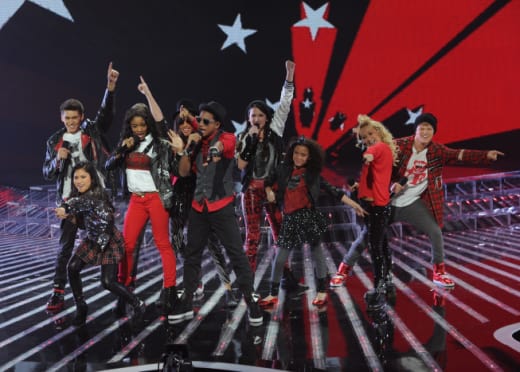 Simon: The Stereo Hogzz
Paula: inTENsity
Nicole: inTENsity
L.A.: inTENsity
Which means inTENsity is heading home and The Stereo Hogzz will remain in the competition.
Marcus Canty, Drew, Leroy Bell, Astro, Lakoda Rayne, Rachel Crow, Chris Rene, Josh Krajcik, Melanie Amaro, and Stacy Francis are also moving on to next week's Top 11 show, as they each received more votes than the bottom two.
Dan Forcella is a TV Fanatic Staff Writer. Follow him on Twitter.