A familiar face will make her way back to Beverly Hills in early 2012.
As first reported by Entertainment Weekly, Sara Foster will reprise the role of Naomi's snooty sister, Jen, for three episodes after this show returns from winter break. To what end?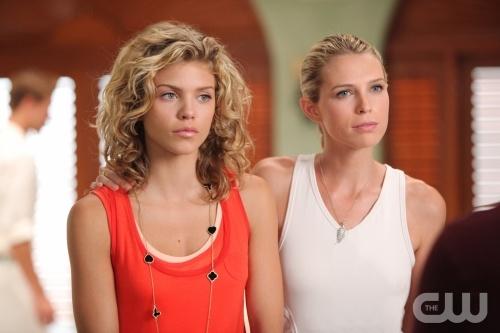 With son Jacques by her side, Jen will reportedly first appear near the end of this season's 16th episode. She'll arrive with a singular mission in mind: finding a rich bachelor to make her man. But an awkward problem will arrive when all the suitors Naomi helps her sibling find... will fall for her instead!
90210 airs a new episode this Tuesday. Watch the official preview for it NOW.