Prince Louis is just not that popular with Gossip Girl fans.
The Dair and Chair 'ship wars aren't likely to end anytime soon, but if there's anything they can agree on, it's that Blair should not marry into Monaco's royal family. Case in point: The survey results below.
With the royal wedding set for January 30, is there hope?
For either Dan or Chuck, that is? Well, E! Online says ...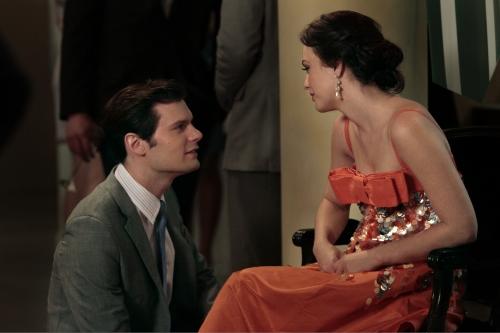 There is more than hope, according to show insiders. There will be a "pretty epic scene" involving Dan and Blair in one of the upcoming episodes that shows he's still very much an important part of her life.
Whether that means romantically remains to be seen.
Also, it looks like there will be a Blair and Louis scene that proves critical ... because it shows Chuck may be even more important to Blair than anyone. Make of that what you will, and hit the comments!
Who does Blair belong with?
Steve Marsi is the Managing Editor of TV Fanatic. Follow him on Google+ or email him here.