With all of the reality shows following kids in competitions and the crazy mothers who pressure or encourage them, it was hardly a shock to see a dance mom stumble on stage with a pair of scissors stuck in her chest on the latest Rizzoli & Isles.
"Don't Stop Dancing, Girl" gave us plenty of frenzied mothers pushing their little darlings for the win, even if it meant stepping over the kid in front of them.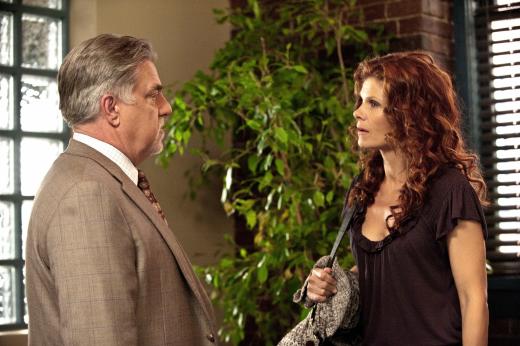 Our murder victim Denise, seemed like one of the normal ones, well that's if being in Witness Protection was normal. Unfortunately for her, her sister who ended up tortured and killed, her husband who got shot, and her now motherless daughter, Denise didn't follow the WITSEC rules. 
There's a reason those exist. Obviously bad things happen when you don't.
When Maura started to peel the victims face off, I had to turn away. What was she planning on doing? Peeling off her face, removing the implants and then seeing what she looked like without them? That makes me cringe just thinking about it. Thank goodness for computer animation.
The other theme for the episode was fathers. Dakota's biological father was a murdering drug dealer while her step father took a bullet trying to protect her. 
We even heard about Jane's father who seemingly dropped off the face of the earth after the divorce. Our first explanation for his disappearance all season was that he's now down in Florida…with his new girlfriend.  I can only imagine how Angela will react when she hears that news.
But the father/son story of the night was Korsak and his former stepson, Josh. To be honest, I wasn't thrilled with this one. I love Korsak but Josh came across more whiny than angry and abandoned. And I really need more information to understand why Melony would lie to her kid for years and keep the one man who loved him away while his biological father bailed. What did Korsak do that made her that angry. Writing it off as the stress of his job simply seemed too easy.
And as much as I want to see more of Korsak, I'll be happier if we don't see much of Melony and Josh. Was it just me?


C. Orlando is a TV Fanatic Staff Writer. Follow her on Twitter.