Carter Bays has a mother of a problem. Literally.
The executive producer of How I Met Your Mother addressed reporters this week at the Television Critics Association winter press tour and admitted that he isn't certain about which direction to go regarding the show's most anticipated role.
"There is one school of thought where you want her to turn around and she's Jennifer Aniston because it has to be a huge star," Bays said yesterday of casting Ted's future wife. "But maybe it should be someone we've never seen before."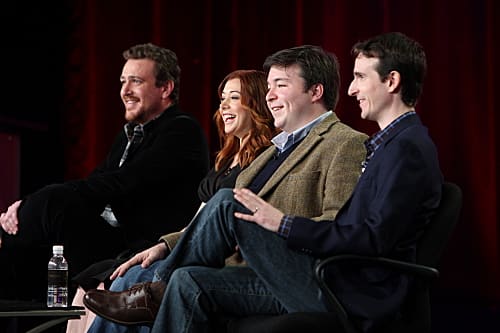 It's not hard to see the dilemma. Producers don't want a really famous face to overshadow the character that's been hyped since the series outset... but can you really cast a relative nobody for, well, a character that's been hyped since the series outset?
"Because so much of the show hinges on this moment where she turns around and Ted sees her for the first time and falls in love, you want someone you've never seen before," Bays says of one option. "You want to feel like you're seeing this person for the first time, too."
Which direction would you prefer for the role of the mother?
Matt Richenthal is the Editor in Chief of TV Fanatic. Follow him on Twitter and on Google+.