Homeland may be in between seasons, but CBS is ensuring that Morena Baccarin remains in our television lives for the foreseeable future.
The actress will first reprise her role as Erica Flynn on the February 16 episode of The Mentalist (below) and, as Entertainment Weekly now confirms, will also show up on an upcoming installment of The Good Wife.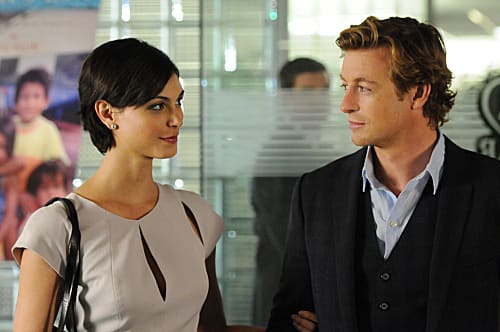 Baccarin will guest star on episode 17 as a high-powered executive who gets caught up with Dylan Baker's returning Colin Sweeney. Look for her character to accuse the creepy wife killer of sexual harassment.