If you're Sons of Anarchy creator Kurt Sutter, it's not too early to start thinking about season five. Or, fortunately for us, to start blogging about it.
Having already said that Opie and Wendy will return to the series this fall, Sutter wrote this week that the upcoming season will focus heavily on Jax and his "journey" as President of SAMCRO. The man must decide what he wants his legacy to be.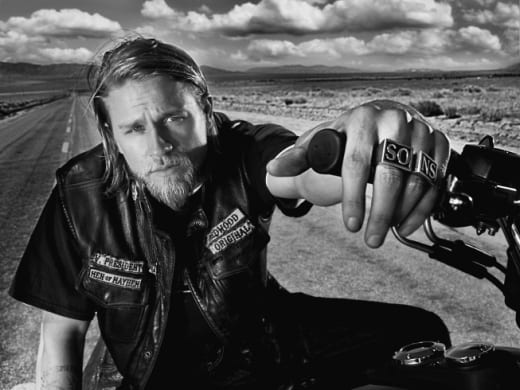 "This season will be a pivotal one in the arc of the series," Sutter wrote on his blog. "Not that all the seasons haven't been essential in shaping the mythology, but this season will begin to lay track for how the series ends. In a feature film, season 5 would be the end of act two. Where the hero has been faced with the primary conflict and obstacles and is forced to make a decision that either ends well or not-so-well."
Sutter - who also plays Otto on SOA, of course - adds that the season ahead will slow down the action a bit, referring to it as "deliberate." He writes:
"I'm not sure how to expand upon that other to say that the decisions our hero makes will be less impulsive and more permanent. The stakes will be ratcheted up while the pace will be slowed down. Not that we won't have all the pulpy goodness we have every season (we will still blow shit up), it'll just have a different rhythm."
And we'll no doubt eat up every second of it.
Matt Richenthal is the Editor in Chief of TV Fanatic. Follow him on Twitter and on Google+.