Here comes the reluctant bride?
On March 26, The Secret Life of the American Teenager - led by Golden Globe nominee Shailene Woodley! - will return to ABC Family to complete its fourth season run, picking up right after the 2011 finale, on the heels of Amy accepting Ricky's proposal.
But is this really the face of an excited fiancee? Check out new promotional art just released by the network and then view the first trailer for The Secret Life's spring season. Will Amy follow through on her engagement? And what "bombshell" news does the series have in store for viewers?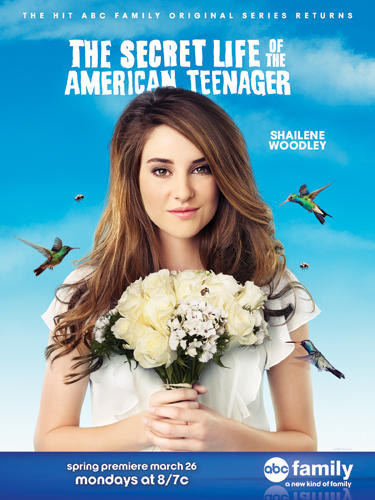 Matt Richenthal is the Editor in Chief of TV Fanatic. Follow him on Twitter and on Google+.