With 79 captions submitted... we have a winner!
As always, we'd like to thank each and every reader who participated in this week's Vampire Diaries Caption Contest. Numeroes entires gave us a chuckle, but the top submission goes to "TVDAllison," who clearly keeps both a sharp eye on the scenery and on the back and forth Delena action each week.
Check out her caption below and remember to come back and play every week. Thank you, and best of luck!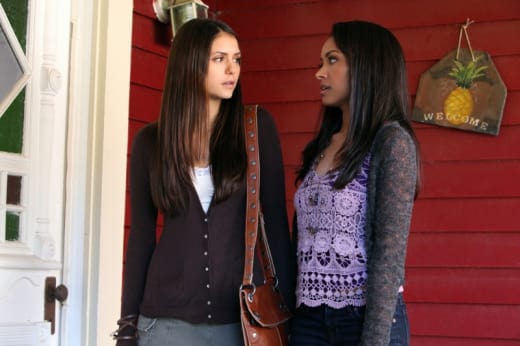 Elena: The pineapple welcome sign is slanted!
Bonnie: So is your relationship with Damon.