Hope you're sitting down for this one.
The NCIS: Los Angeles Season 3 finale in May will feature the demise of someone we know well.
Seriously, "Someone's gonna die that we know well," executive producer Shane Brennan said.
Gulp. The rest of his quote to TV Line about the upcoming arc teased that, "I've got the target, I'm just choosing which missile to fire. And there's a character or two coming back to tie some things up."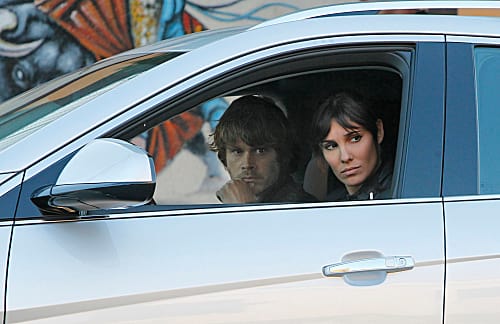 Which missile to fire? This sounds like no joke. The question is who it hits.
As we've seen on both NCIS and NCIS: LA, which dispatched one of its core cast members in the first season, the characters serve the overall show, not the other way around. Brennan really will go there.
It's unclear if the victim will be a core cast member in this case, though. Someone "we know well" leaves the door open for it to be a (somewhat) extraneous, ancillary character (Lauren Hunter for example).
Peter Cambor's Nate, who was initially a series regular but quasi-left the show to partake in covert ops, is another good possibility. Still, it makes you wonder if there's a surprise much bigger than that in store.
Perhaps the most devastating loss would be Linda Hunt's Hetty Lange, who's cheated death a few times already this season. We really, really hope it's not true, but it certainly would rock the team to its core.
Who do you think dies in the NCIS: LA finale? Share your comments below.
In other NCIS: Los Angeles news, there is a major Kensi-centric double episode coming up titled "Blye, K." That arc, Brennan says, goes to the very heart of why the character played by Daniela Ruah joined NCIS.
It also sets the stage for the NCIS: LA and Hawaii Five-O crossover during May sweeps. The show is looking for a late 40s actress to play the estranged mother of a female character ... gotta be Kensi, right?
Steve Marsi is the Managing Editor of TV Fanatic. Follow him on Google+ or email him here.