On the season two finale of Downton Abbey, the Granthams sent Mary to America in order to wait out an impending scandal and, as her father put it, "find a cowboy in the Middle West and bring him back to shake us up a bit."
Bones star David Boreanaz, meanwhile, has a casting suggestion for the role of that cowboy: himself!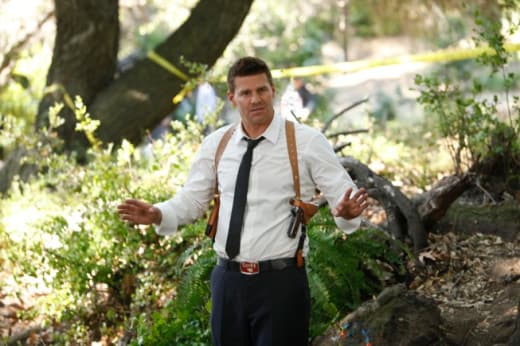 You could do a lot worse than Seeley Both, Lady Mary Crawley.
"I'd like to be that American cowboy who shakes things up at Downton Abbey," the actor Tweeted this week to Executive Producer Julian Fellowes. "I'm open for a visit Mr Fellowes. #ITV @masterpiecepbs."
Must we even ask: Do you wanna see David Boreanaz on Downton Abbey?
Matt Richenthal is the Editor in Chief of TV Fanatic. Follow him on Twitter and on Google+.