"The Princess Dowry" airs February 27 on the CW. It's the 17th Gossip Girl episode of Season 5, following "Crazy Cupid Love" (February 13) and "Cross Rhodes" (February 20). What goes down on the 27th?
According to the CW's official synopsis:
Blair (Leighton Meester) thinks Cyrus (Wallace Shawn, who does not appear in the episode) may have found a potential loophole in her prenup.
Chuck (Ed Westwick) and Georgina (Michelle Trachtenberg) decide to partner up in a scheme, but it has an unpredictable outcome.
Meanwhile, a family crisis brings William van der Woodsen (Baldwin) back to the Upper East Side. '
What do you think brings William back, and what are Chuck and Georgina up to? Will Blair find a way out of the ridiculous dowry conundrum just as quickly as it was introduced? Comment below!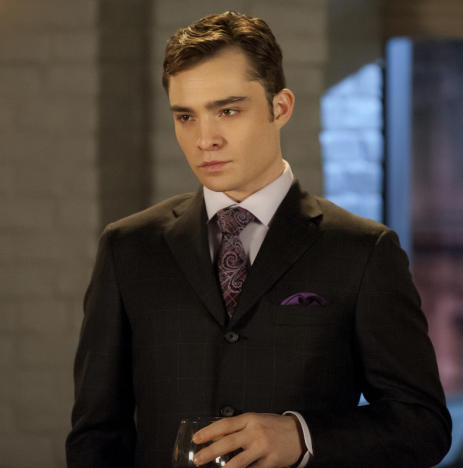 This Chuck photo is from the Feb. 20 episode. We'll post pics from "The Princess Dowry" when they come out!
Steve Marsi is the Managing Editor of TV Fanatic. Follow him on Google+ or email him here.