Apparently the Upper East Side fell off is axis on Valentine's Day.
Avery single Serena pined for a Blair-obsessed Dan, who kissed Blair, while Chuck, in all his St. Jude's glory (scarf! bow tie!), made moves to bring down the mop-haired Brooklynite, who let's face it, is nowhere in his league.
Charlie and Lola had a run-in with an oblivious Nate not putting the pieces together and Georgina continues to ruin everything for yet another week while her adorable husband cheers her on from the evil sidelines.
Whew. At least the fashion was on point.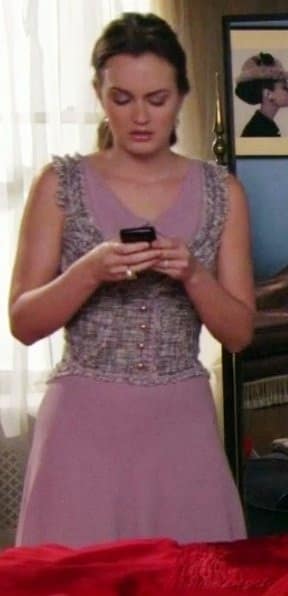 Yes! The return of Blair's pretty hair! Pulled back in a loose braid, (Rapunzel reference?) and paired with a lilac and tweed number, B was feeling the love. Although the tweed vest was debatable, the look overall is an improvement of latter episodes, so we'll take it.
Actual Dress: Zac Posen Tweed Vest Dress
Steal Dress: Amanda Uprichard Petal Shoulder Dress in Mist
An awkward conversation with Rufus, a face off with Georgina, and a look in the "mirror" with the real Charlotte Rhodes, Charlie came back full force, and played the part well with an ambiguous trench coat and scarf.
We know she has good intentions, but this is all about finally to blow up. It took long enough.
Actual Coat: Gryphon Fall 2011 'Timeless' Coat
Steal Coat: Thakoon Addition Utility Trench
Sorry Serena, with the exception of your Maid of Honor dress last week, you've been slacking lately. This sweater dress, though it might be nice in theory, doesn't do a thing for you. Stick to what you know ... cleavage.
Actual Dress: Opening Ceremony Plaid Sweater Dress
Steal Dress: Free People Angle Cable Love Dress
First Blair's nice hair, now a silk nightie? Is this the return of Season 3?! This gorgeous tangerine and cream lace two-piece screams romance, it's just too bad she is wearing it all alone. The hue alone is a winner for us.
Actual Nightie: Josie Natori "Beguile" Wrap  and Chemise
Steal Nightie: Only Hearts So Fine Lace Babydoll Chemise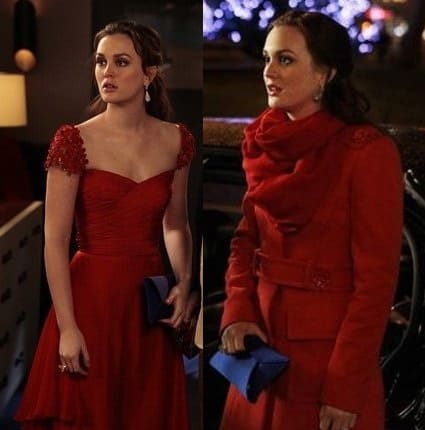 Let's see how good you are, GG diehards. This dress, in a different shade, has made an appearance on our beloved show before? Can you guess when? Leave your answer in the comments!
Blair, with a hopeful-for-Dan Serena in tow and a hopeful-for-Louis assistant in tow, shined in this beautiful red gown, it's no wonder two sets of eyes were on her.
Actual Dress: Reem Acra Resort Silk Gown
Steal Dress: Katie Ermilio "Goddess Gown"
Actual Coat: RED Valentino Coat
Steal Coat: Ladakh Minx Coat in Tangelo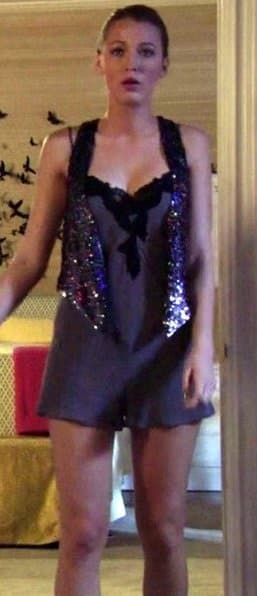 We should really leave this one alone, but it's too easy. Serena, hoping Dan has a change of heart, is obviously awaiting him in a sequined stunner because, you know, a man can't resist a little sparkle.
Also, what about B's face? It said it all without saying a word, "What the he'll are you wearing?" Is a shame, the vest is actually really cute.
Actual Vest: Isabel Marant Sequin Vest
Actual Romper: Club Monaco Lace Romper
Steal Romper: Elkin Eyre Romper