Have the tears dried yet?
Last night, Glee aired what was easily its most emotional episode to date and, most likely, its most polarizing, as well.
The winter finale provided a platform for characters to comment on teen bullying and suicide, as Dave Karofsky tried to kill himself in the face of the same sort of taunts he once delivered himself as a student at William McKinley.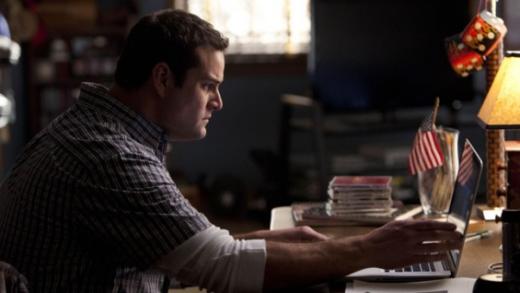 In an interview with Entertainment Weekly, Max Adler refers to the evolving character of Karofsky as "most amazing opportunity that I could have asked for" and says about this heavy episode in particular:
"The show is about high school kids. At that time of your life, there are no decisions that have been made for you. You have so much optimism and hope and you do anything you want. Along the lines of the comedy/tragedy map, you also need to gain perspective, show the struggles and the fears and the anxieties of people in high school.
"I feel like if you ignore one side and show the other, it's not as rich and powerful of an experience. If everyone can see both sides, there's an amazing window of perspective that opens up and you can appreciate one now that you see the other. I thought it was necessary to go here to contrast with what is normally seen on the show. At the end, there is a message of hope."
Profound words from an actor who - no matter how you felt about the PSA-style of the episode - gave a magnificent performance.
Read more from Adler at EW and sound off on the Glee winter finale now: What did you think?
Matt Richenthal is the Editor in Chief of TV Fanatic. Follow him on Twitter and on Google+.