Paz de la Huerta will not be returning to Boardwalk Empire.
HBO has chosen not to pick up the actress' contract option, TV Line confirms, following her character's disappearance near the end of season two.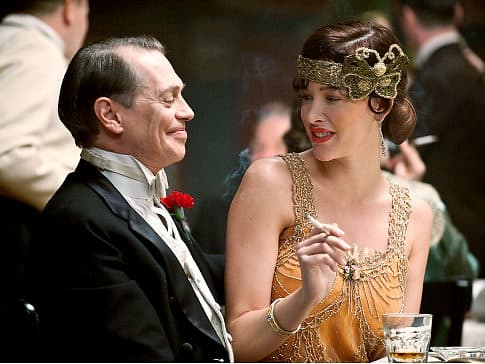 de la Huerta debuted on the Boardwalk Empire premiere as Lucy, Nucky's mostly unbalanced girlfriend. She then gave birth to Van Alden's baby last season, only to head out on a formula errand and never come back.
With de la Huerta joining Michael Pitt, Dabney Coleman and Aleksa Palladino - all of whom portrayed character that were killed off on season - on the Boardwalk Empire sidelines, look for the drama to bring in a lot of new faces next fall.
Bobby Cannavale, for example, has been cast as a series regular gangster.