Talk about a game changer. The White Collar season three finale left fans pondering where this USA Network hit could possibly go next, with Peter seemingly helping Neal take off on the run once again.
Look for some "serious ramifications" to befall Peter as a result, creator Jeff Eastin tells TV Line in a new interview, while also teasing that the season four premiere won't take place on U.S. soil.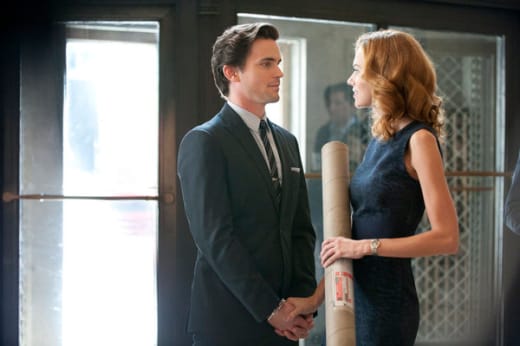 Aside from a stronger relationship between Neal and Peter, what can fans look forward to exactly when the show returns this winter? Simply put, based on the former's trip to Roosevelt Island:
"Season 4 will rely heavily on Neal's pursuit of his family," Eastin says.
What did you think of how White Collar left us hanging last night? What grade would you give the finale?