Squinterns.
A presence on Fox's Bones since the beginning, they've always on the periphery, a rag tag revolving door of assistants being bossed around the Jeffersonian and amusing us with their eccentricities.
For years, we've been accustomed to seeing them on a rotating presence, but for the first time, an episode this spring features nearly all the beloved squinterns working together simultaneously!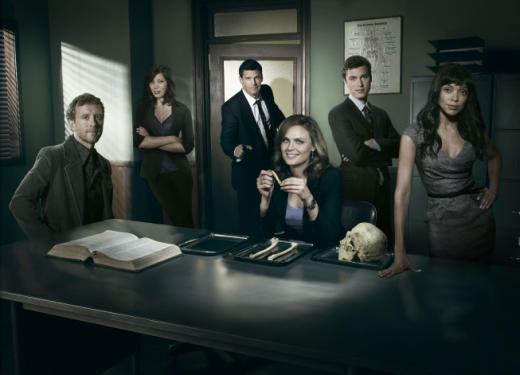 Among them: Edison, Vaziri, Fisher, Abernathy and Bray. That's the good news. The bad? Scheduling conflicts prevent one of the best known, Carla Gallo's Daisy, from appearing this time around.
What brings the motley crew together? "It's a challenge from Brennan that takes a dark, twisted turn and leads to a really intense case," teases T.J. Thyne (Hodgins), in an interview with TV Guide.
John Francis Daley (Sweets) is particularly excited, even without Daisy. "Each of them is a different personality type, so to see them all working together will be interesting," he says.
Also, according to TV Guide's William Keck, look for an episode in which Sweets and Booth solve a crime in the world of stand-up comedy, and for Angela to develop a "cerebral attraction" with an art dealer.
Excited? Intrigued? Check out Fox's latest Bones promo for the April 2 return, too!
Steve Marsi is the Managing Editor of TV Fanatic. Follow him on Google+ or email him here.