Paget Brewster will exit Criminal Minds at the conclusion of this season. That much we already know.
But how will the character of Emily Prentiss be written out? Executive Producer Erica Messer shed some light on that answer in an interview this week with William Keck of TV Guide Magazine.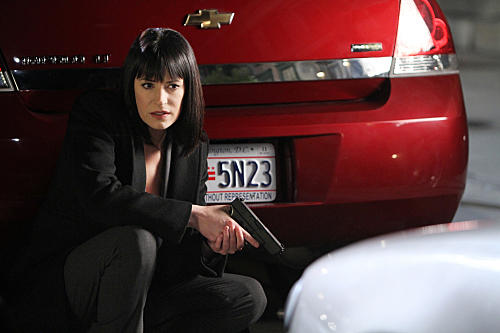 "We decided not to kill her off," Messer said, adding that the fan favorite will "leave the BAU to pursue other things, which mimics what Paget's pursuing in real life. If Paget ever wants to come back, this exit allows the door to be open."
Messer even previewed Brewster's final scene, saying it will take place at the wedding of a couple with whom fans of the show should be familiar: either J.J. and Will or Garcia and Kevin.
"They'll all have a really rough Saturday with a hostage situation and then a really lovely Sunday," the producer said of the team. "To end a season on a happy note instead of blowing something up is very unusual for us."