Desperate Housewives spoilers warning: A long-time character will soon be killed off this ABC mainstay. Stop reading now if you wish to remain surprised.
After initially teasing fans with the upcoming death of a Desperate Housewives player, Entertainment Weekly can now confirm the identity of the man who will meet his end THIS SUNDAY...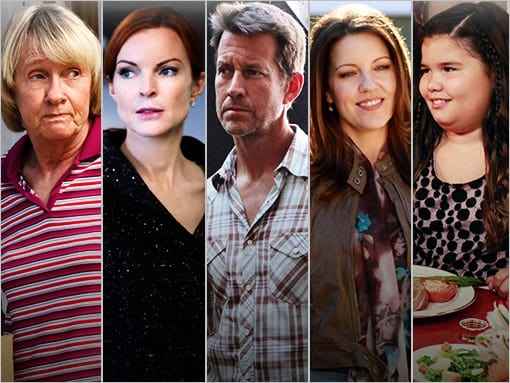 ... Mile Delfino!
While details regarding the demise of James Denton's character remain unclear, the actor told EW his death will be "violent" and added that he thinks it's a fitting way for Mike to do. How come?
"I think from the beginning [creator Marc Cherry] had this idea of Delfino and the mob and that criminal past. We just haven't addressed it in four or five years. It's perfectly fitting and especially because they're going to do some flashbacks in this episode that show his life flashing before his eyes. It's going to be slow motion with scenes from the pilot all the way. I'm hoping some of that will be some of his criminal dark side."
Read a lot more from Denton in his full EW interview now and react: Will you be sad to see Mike go?