Matthew Perry will soon appear on multiple upcoming episodes of The Good Wife. But fans of this former Friends star might see even more of him this fall.
The actor has been cast in the lead role of Game On, a single camera comedy on which he'll portray a sportscaster who attempts to move on, via therapy, following a personal tragedy. The pilot will be written and executive producer by Scott Silveri, who worked with Perry on his last NBC hit.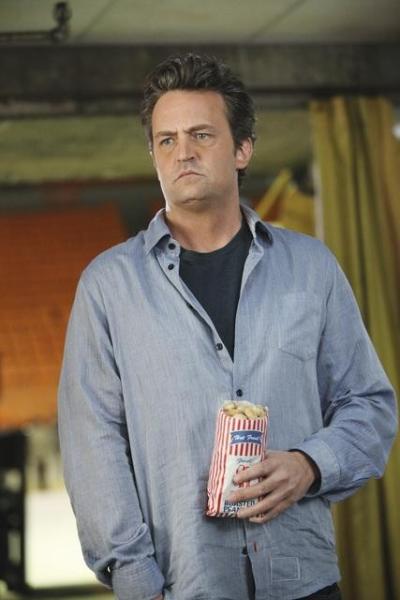 Since Friends went off the air, Perry has guest-starred on a couple shows and anchored Mr. Sunshine on ABC. It didn't last very long.
Julie White, meanwhile, has signed on to also appear on the new show. She'll play a recent widow stuck in the anger stage of grief. Sounds hilarious!